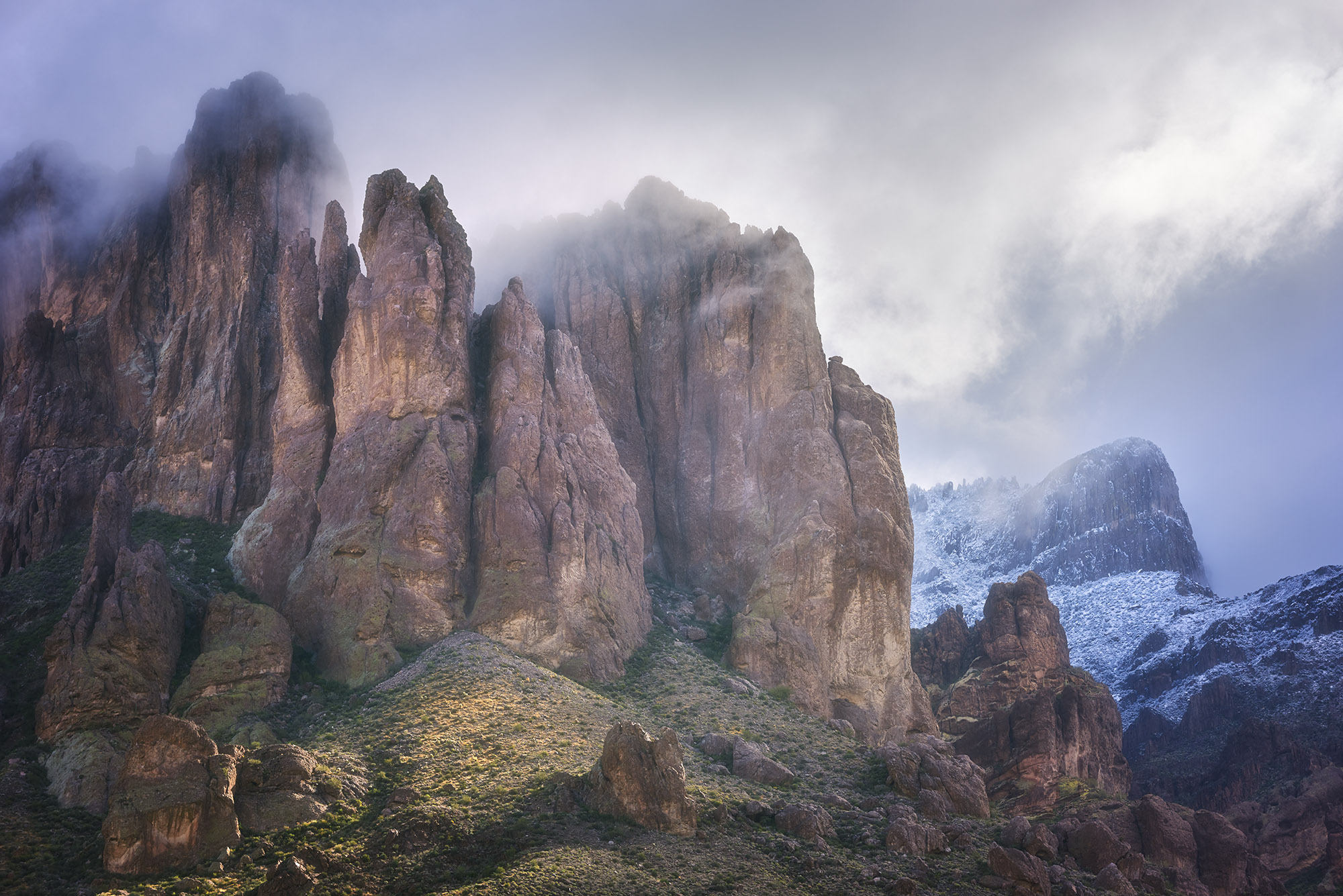 Snowy Superstition Mountain
The natural landscapes of Arizona have a way of surprising you at just the right times. On New Year's Day 2019 the Superstition Wilderness east of Phoenix received a solid blanketing of snow. Because snowstorms in this part of Arizona are so rare it made for quite the spectacle. Just before sunrise I grabbed my camera bag that I keep ready to go at all times and headed out the door. I had a plan to start on the south end of Superstition Mountain since the sunlight in the Winter touches those cliffs first and then work my way around to the western side as the Sun rose further.
The light was absolutely beautiful as it played off of the low hanging clouds and mist and illuminated the curves and contours of the mountain. I'm always so incredibly excited any time we receive unique weather here in Arizona because it makes for the most compelling landscape photography images. Below is a small selection of my work from that morning.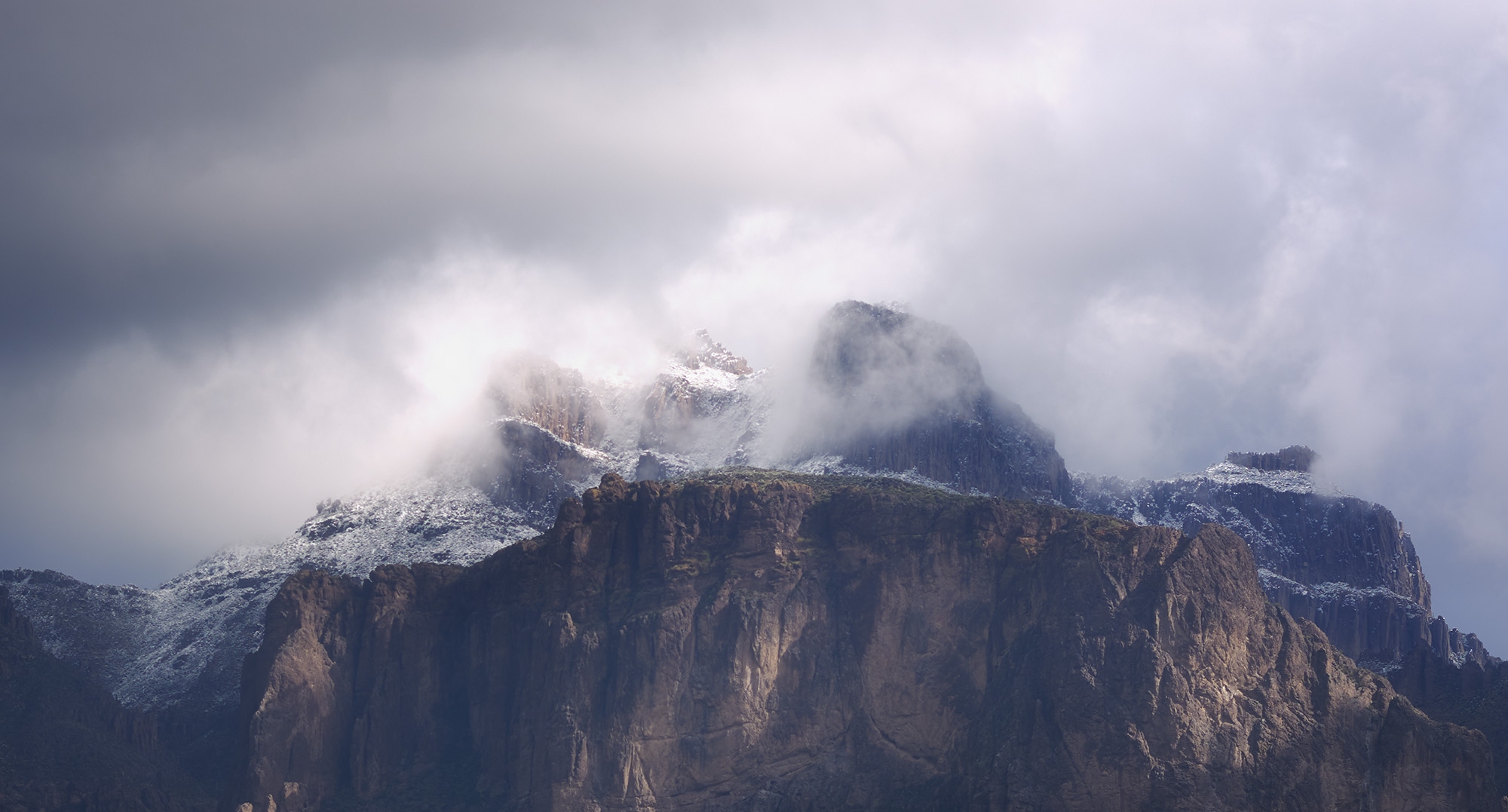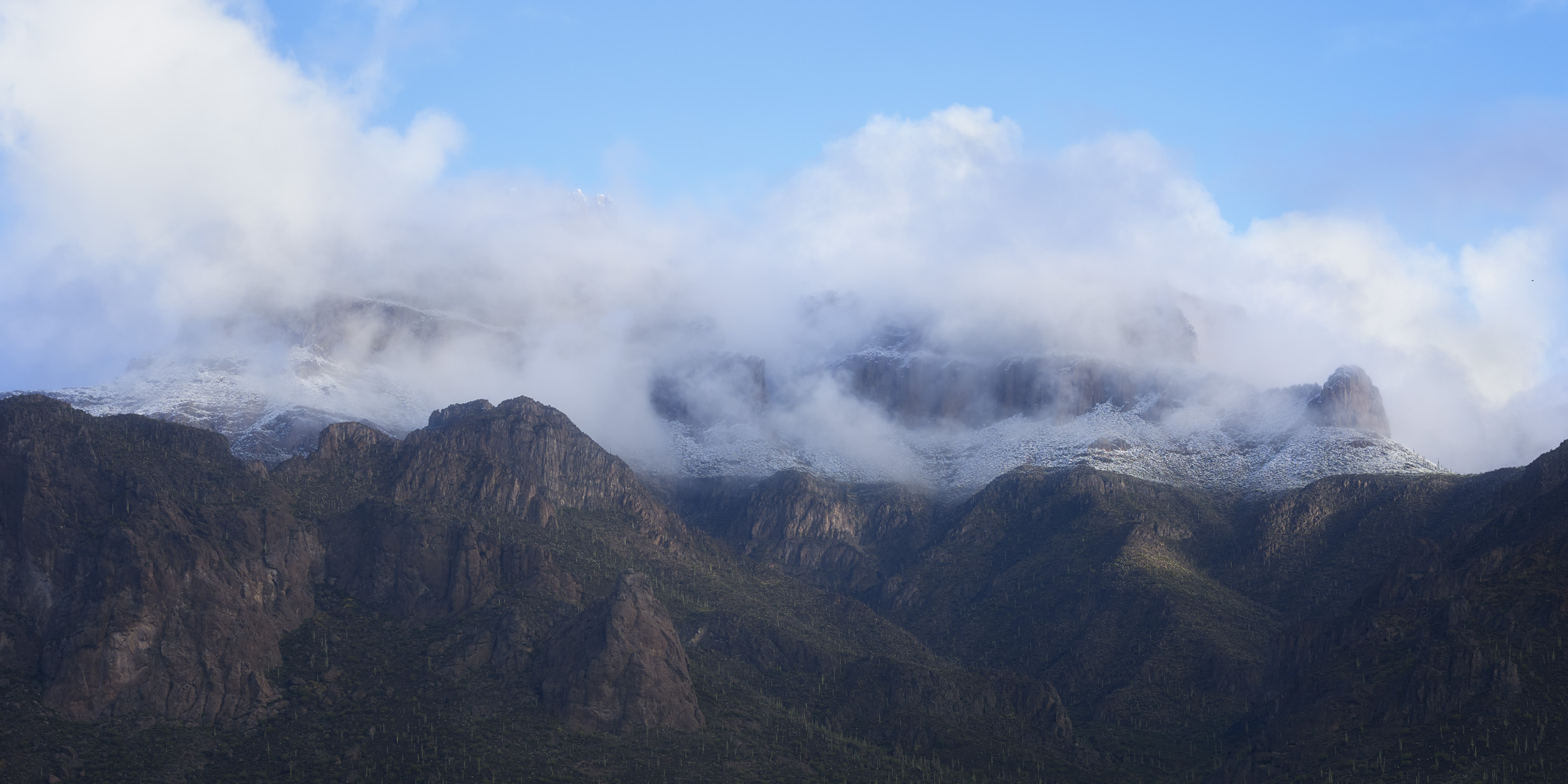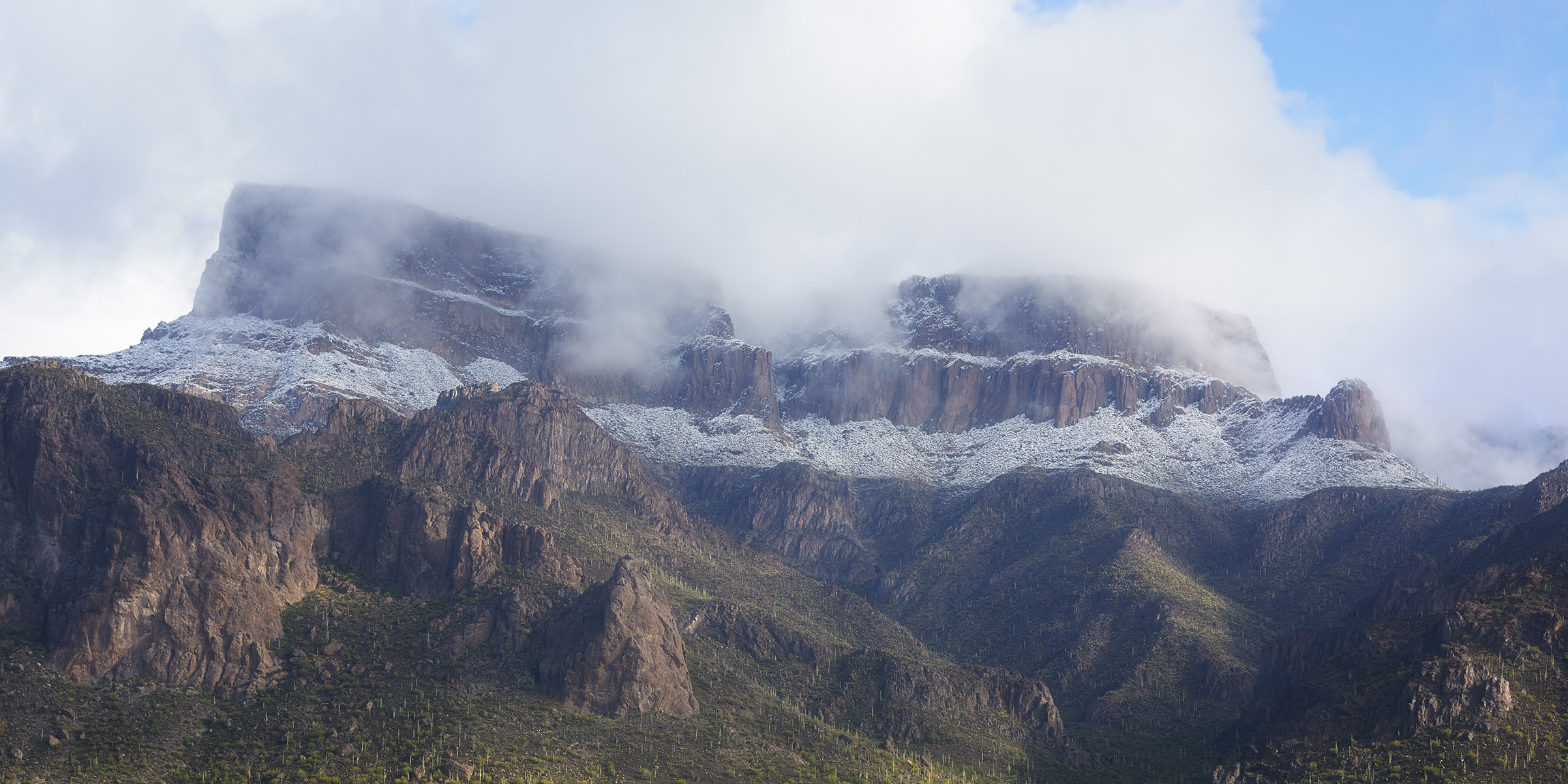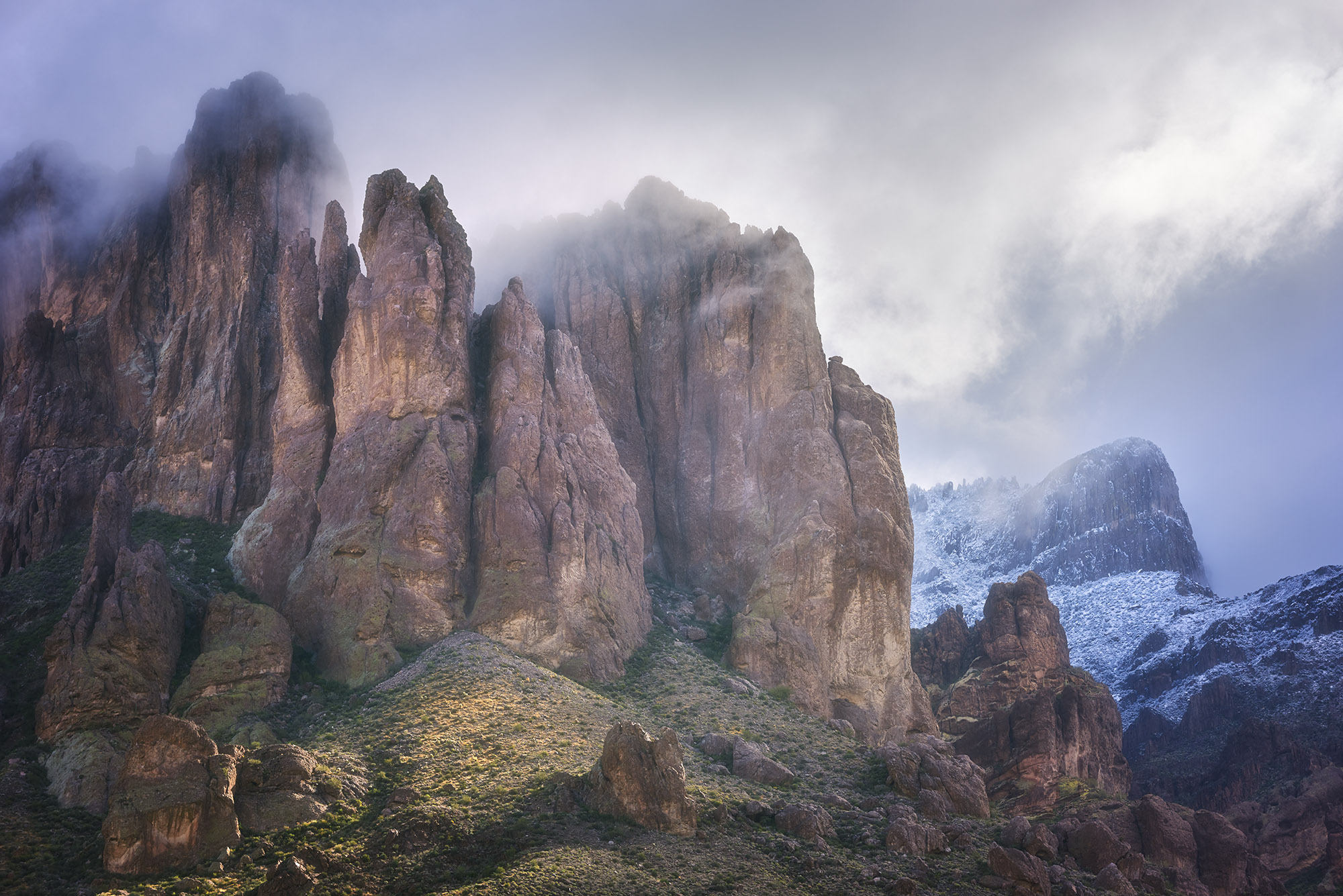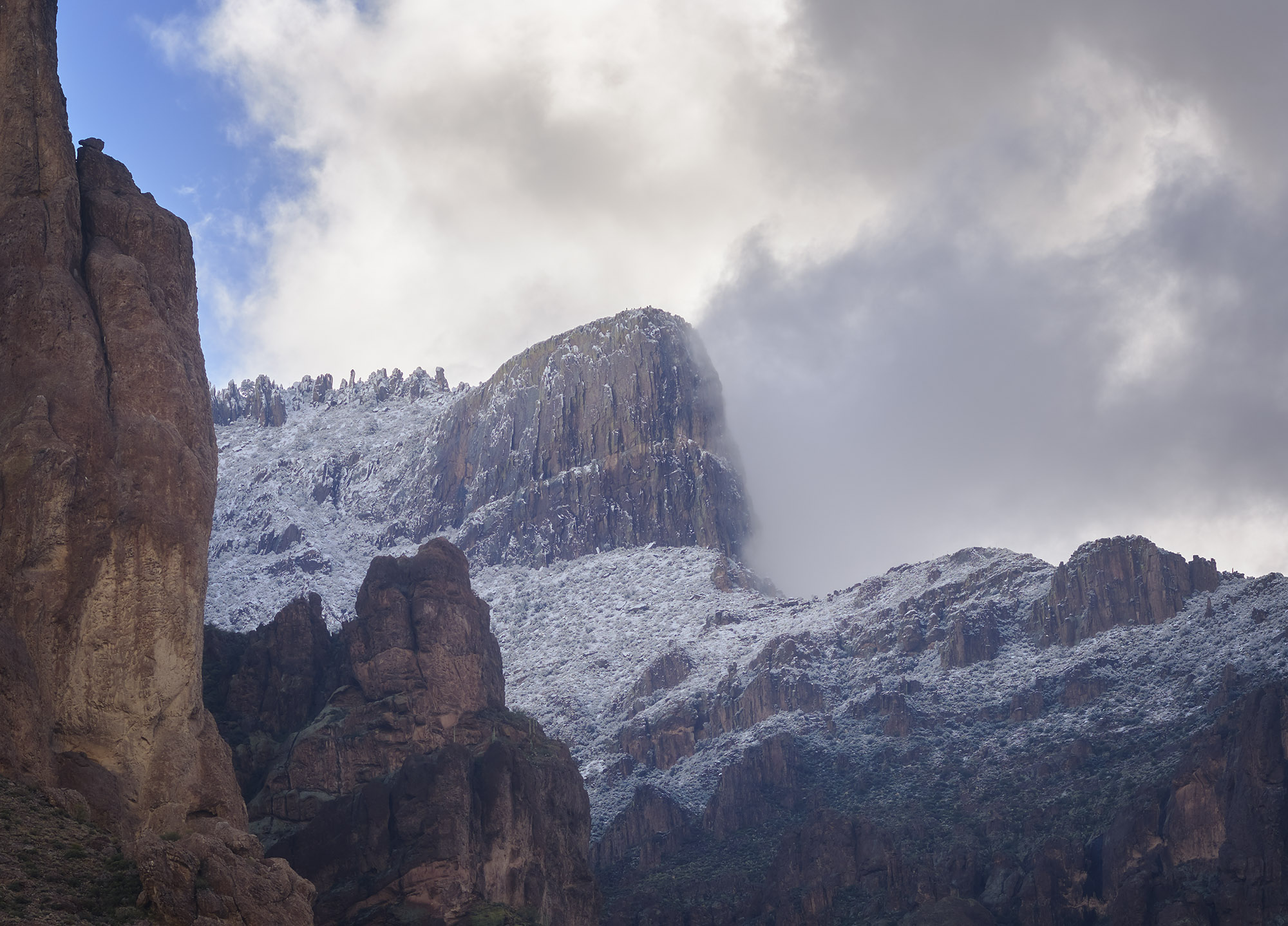 Arizona landscape photographer, Travis Neely, has been photographing the American West for more than 5 years. His landscape photography is available for purchase as fine art prints and for commercial licensing. Travis also teaches landscape photography and digital post processing through private workshops.