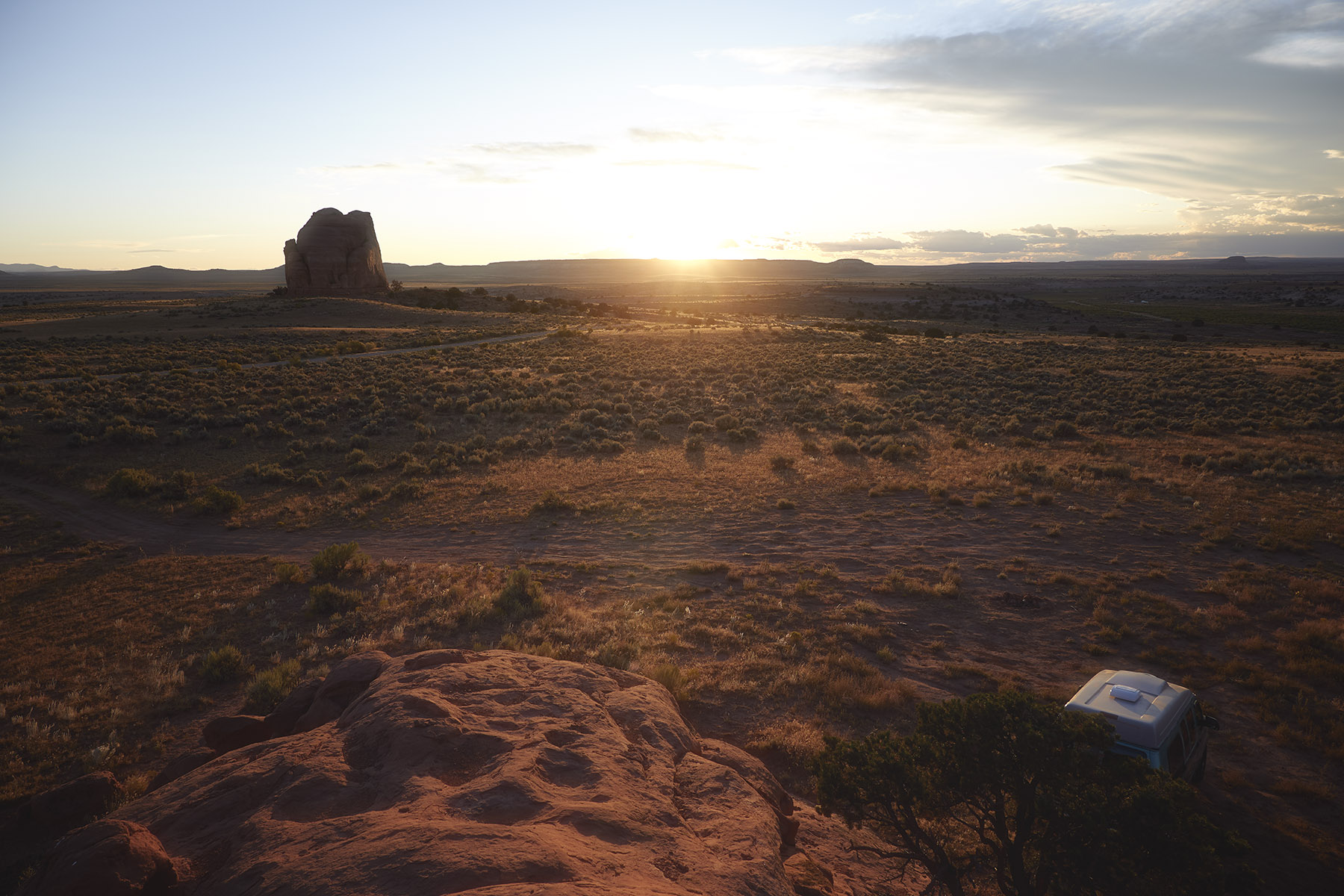 Utah Vanlife
What we learned is one does not simply pass through Utah.
In September, my wife and I, along with our two bulldogs hopped in the van and headed up to Colorado. We spent 4 days on the road and while we originally planned to make Colorado on the first day we fell behind and scrambled to find some BLM land in Utah south of Moab to pull the van up into for the night and camp. The great thing about the American West is there is A LOT of BLM and National Forest land both of which in most cases are open to dispersed camping. Off to the east side of the road just before sunset we saw some beautiful red sandstone formations and doing a quick check of the map determined it was BLM land and legal for camping. We took a small one lane rural county road off of the highway and drove out about 3 miles.
We were scanning the landscape for someplace we could pull the van up into and make camp and as we crested a small hill my wife, Cassie, and I both immediately saw THE SPOT. A medium sized red rock formation about 100 yards off the road and as luck would have it there was a drivable worn path out to it. As we backed the van up to the rock formation and started setting up camp the Sun began to set. I quickly grabbed my camera and went around making some photographs. Later in the evening after we had our dinner we happened to look up at the night sky and the Milky Way was just absolutely shining.
It was a great night and my favorite of our camping spots from the entire trip. What we learned is one does not simply pass through Utah. Utah is an incredible landscape and is just breathtaking in its beauty.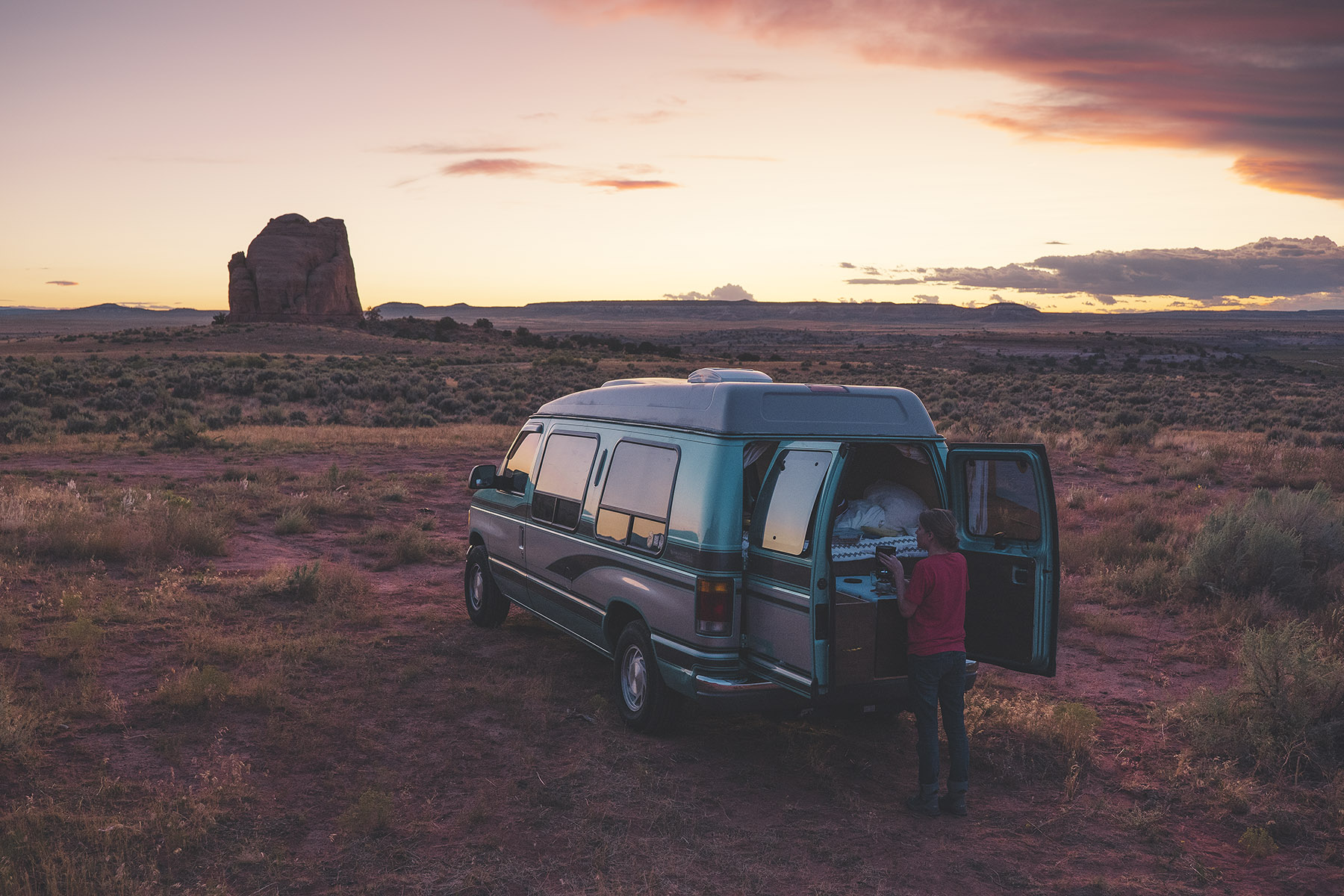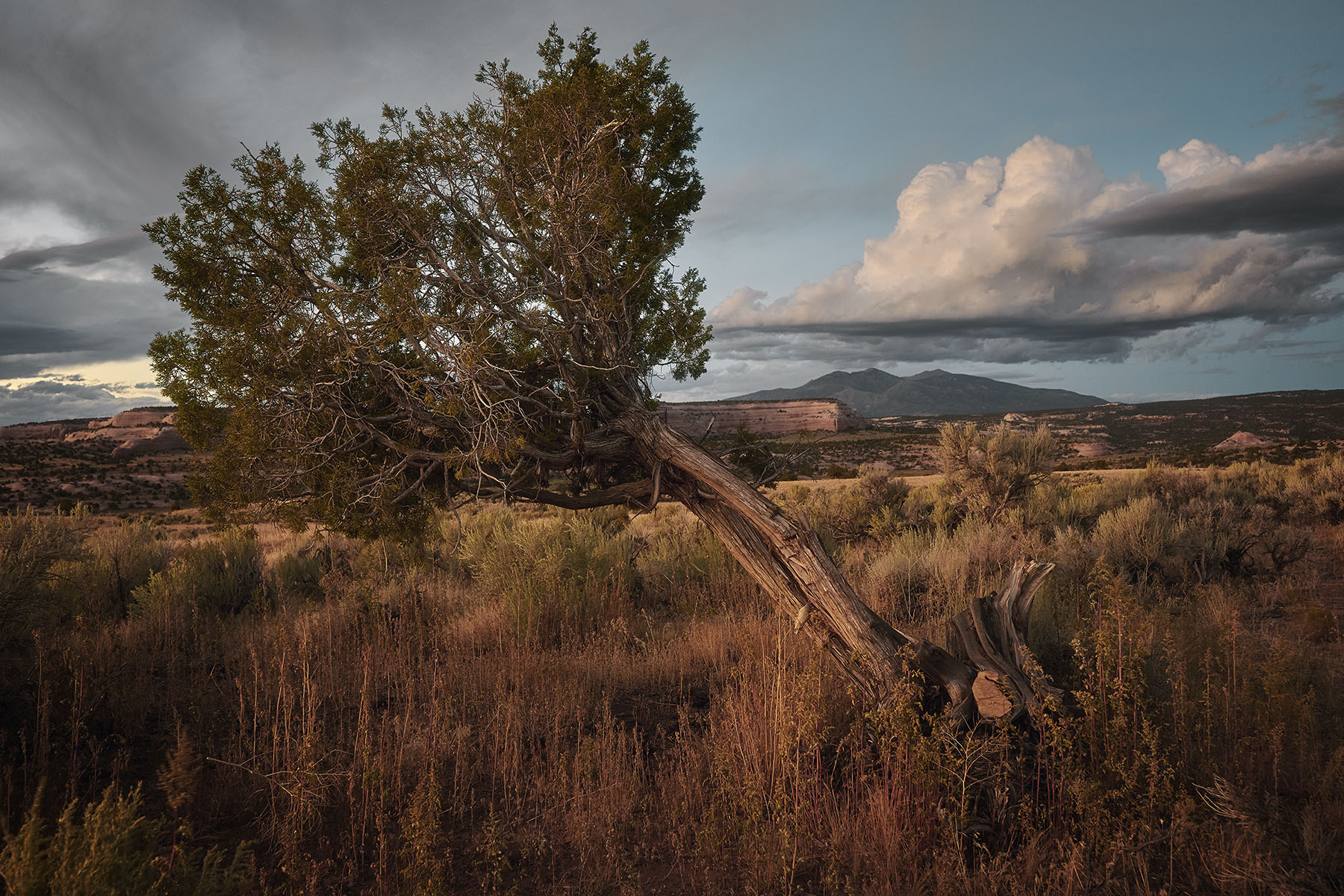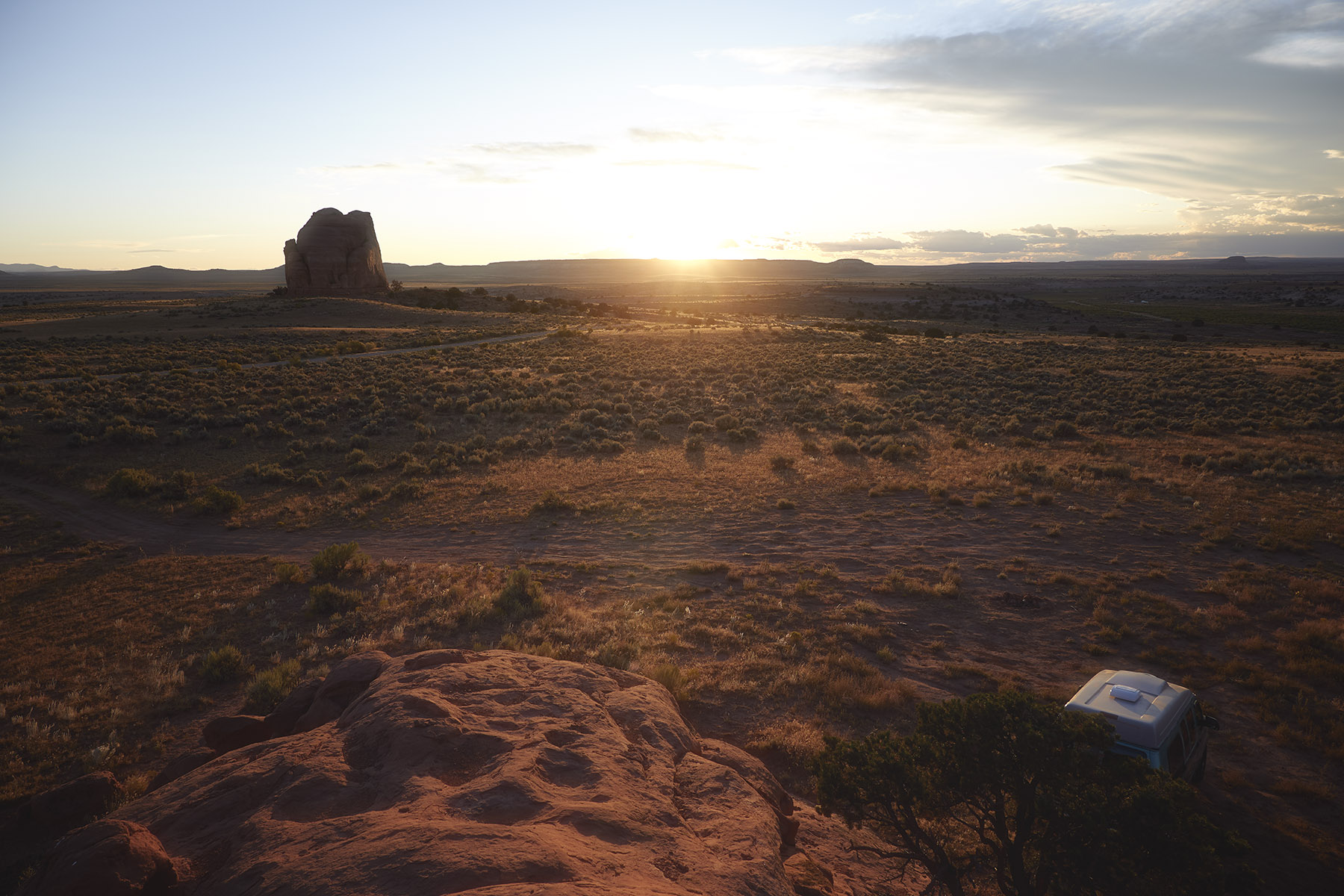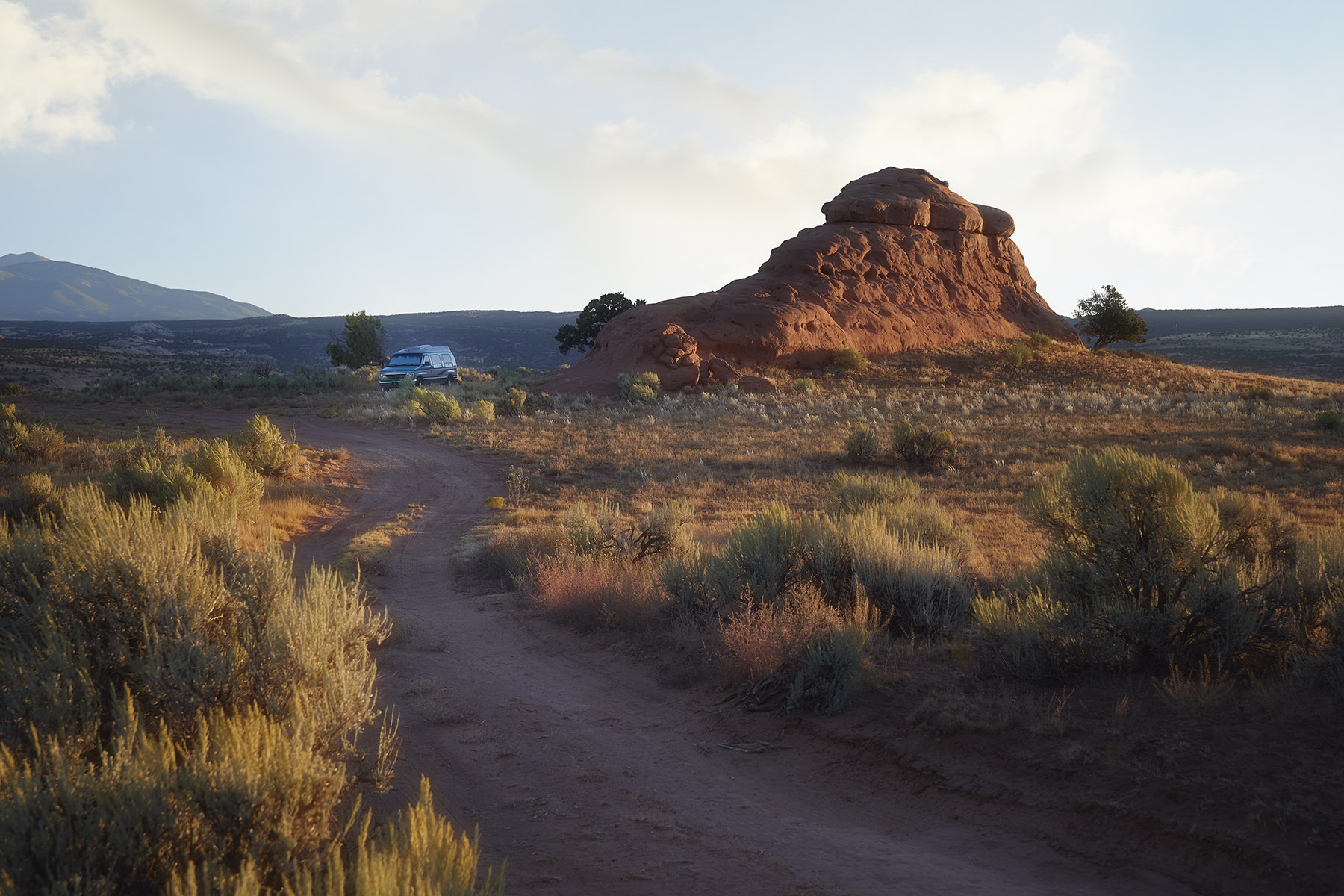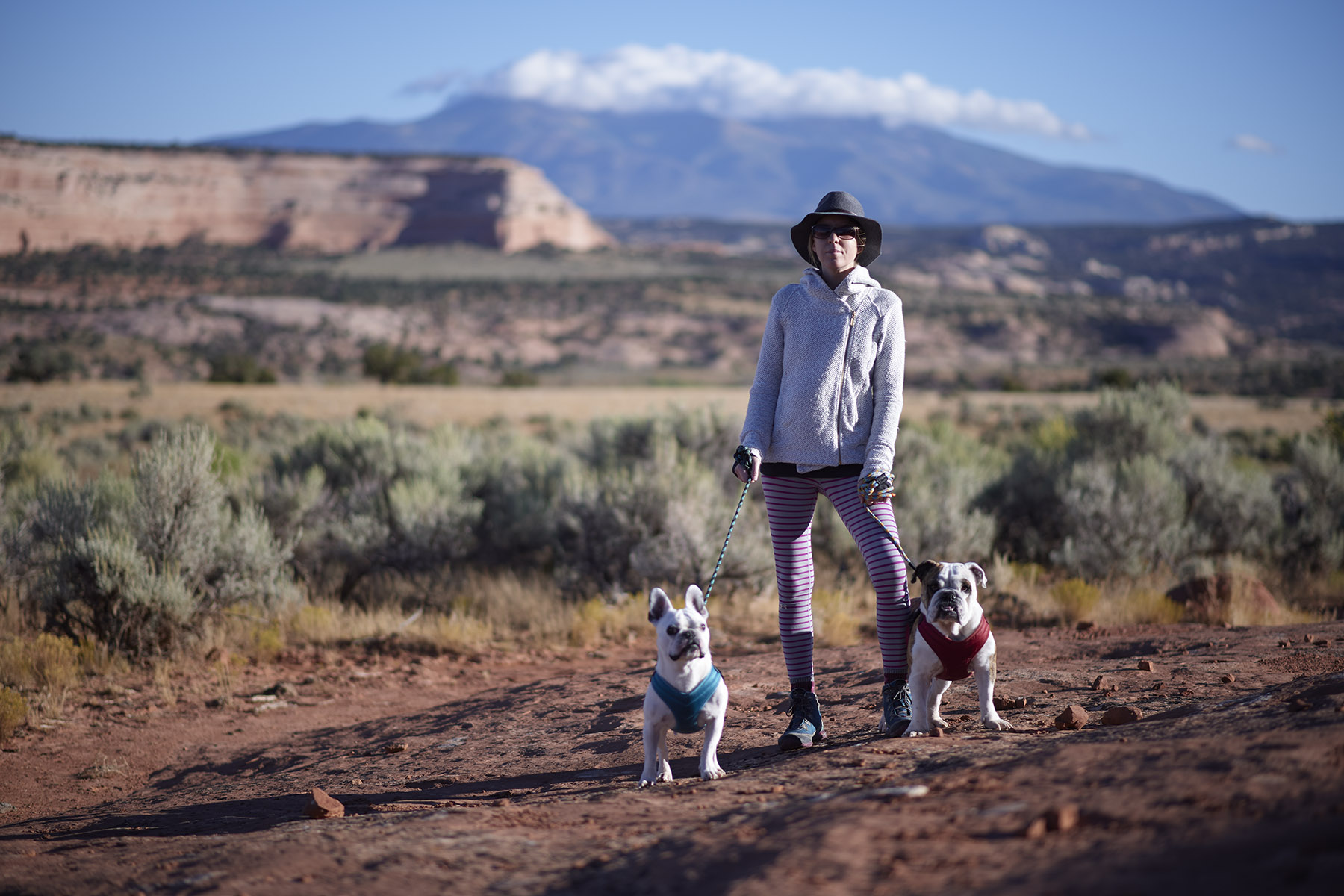 Arizona landscape photographer, Travis Neely, has been photographing the American West for more than 5 years. His landscape photography is available for purchase as fine art prints and for commercial licensing. Travis also teaches landscape photography and digital post processing through private workshops.