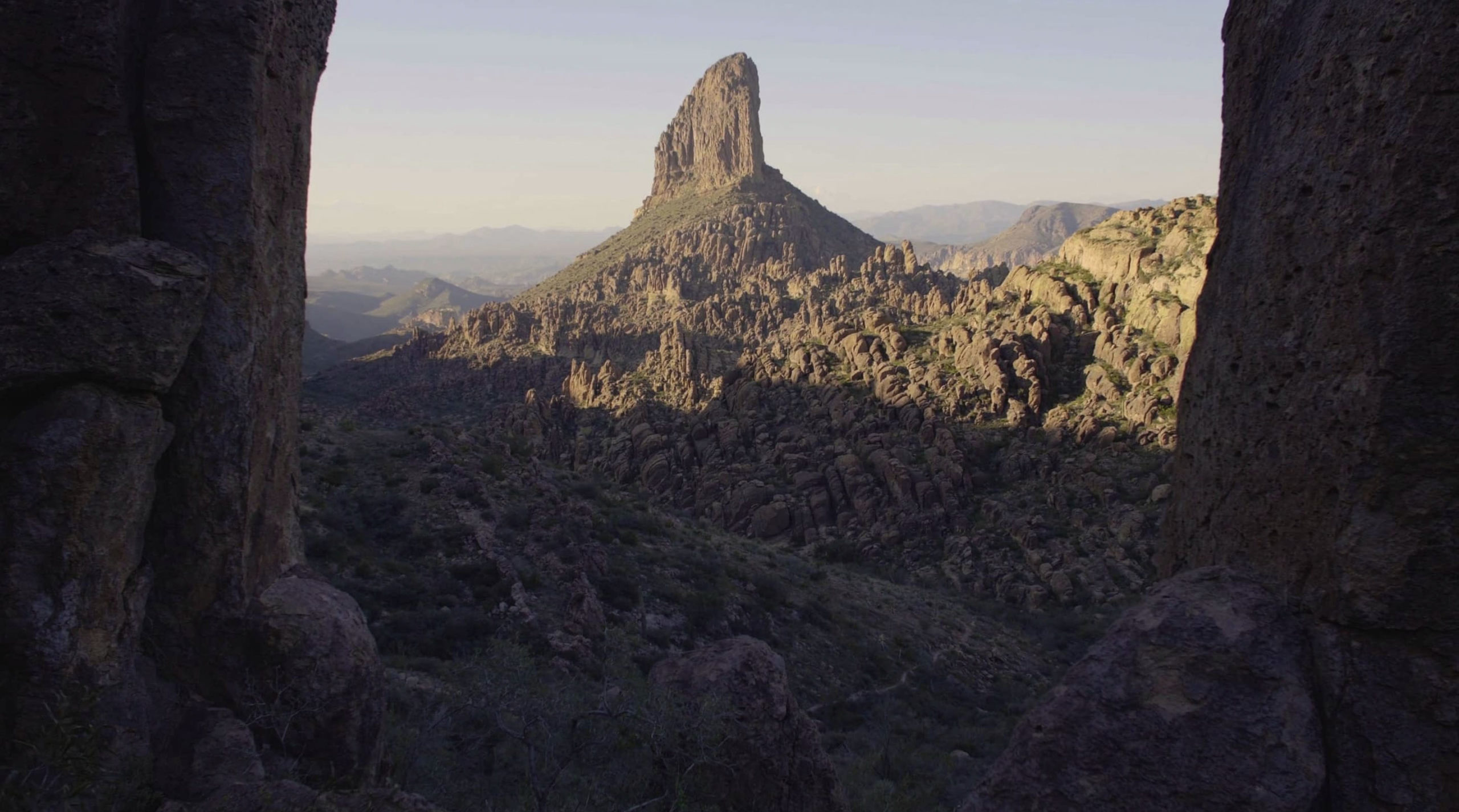 Fremont Saddle
Peralta Canyon, one of central Arizona's more popular trails, is an easy day trip adventure from the Phoenix metro area. Driving down Peralta Road off of US-60 for about 15 miles is part of the fun as the asphalt quickly turns to dirt under your tires and you pass through some of the most beautiful scenery the West has to offer. Along the way you might even see some long horned steer grazing on the sides of the road. Taking the road to the very end you will find the trailhead and a forest service outhouse.
Follow the wooden signs for Peralta Canyon trail and you will pass through a wooded area full of shade trees and a small stream banked by slickrock. From here you'll begin your moderately strenuous climb to the top of Fremont Saddle. The change in scenery along the trail is quite stunning and you will be surrounded by impressive towering pinnacles of stone atop the ridge on either side.
The payoff is when, after a short series of switchbacks near the top, your frame of view becomes dominated by Weaver's Needle. It's one of the most iconic views in Arizona and even graces a 40 foot section of wall in the Chandler REI store… which by the way is a great side stop on your way out of the central Phoenix area for some last minute hiking supplies.
Standing atop Fremont Saddle taking in the vista of Weaver's Needle you will see out on the far ridge to your right a lone pine tree. If your legs still have some juice consider making your way out to it.
If you're putting Peralta Canyon Trail on your list, and you should, please keep in mind the Summer heat in Arizona is quite serious. Take as much water as you can carry (2-3 liters is a good rule to go by) and plan to arrive at the trailhead early in the morning. After 9am during the Summer months it gets hot quickly.

Arizona landscape photographer, Travis Neely, has been photographing the American West for more than 5 years. His landscape photography is available for purchase as fine art prints and for commercial licensing. Travis also teaches landscape photography and digital post processing through private workshops.