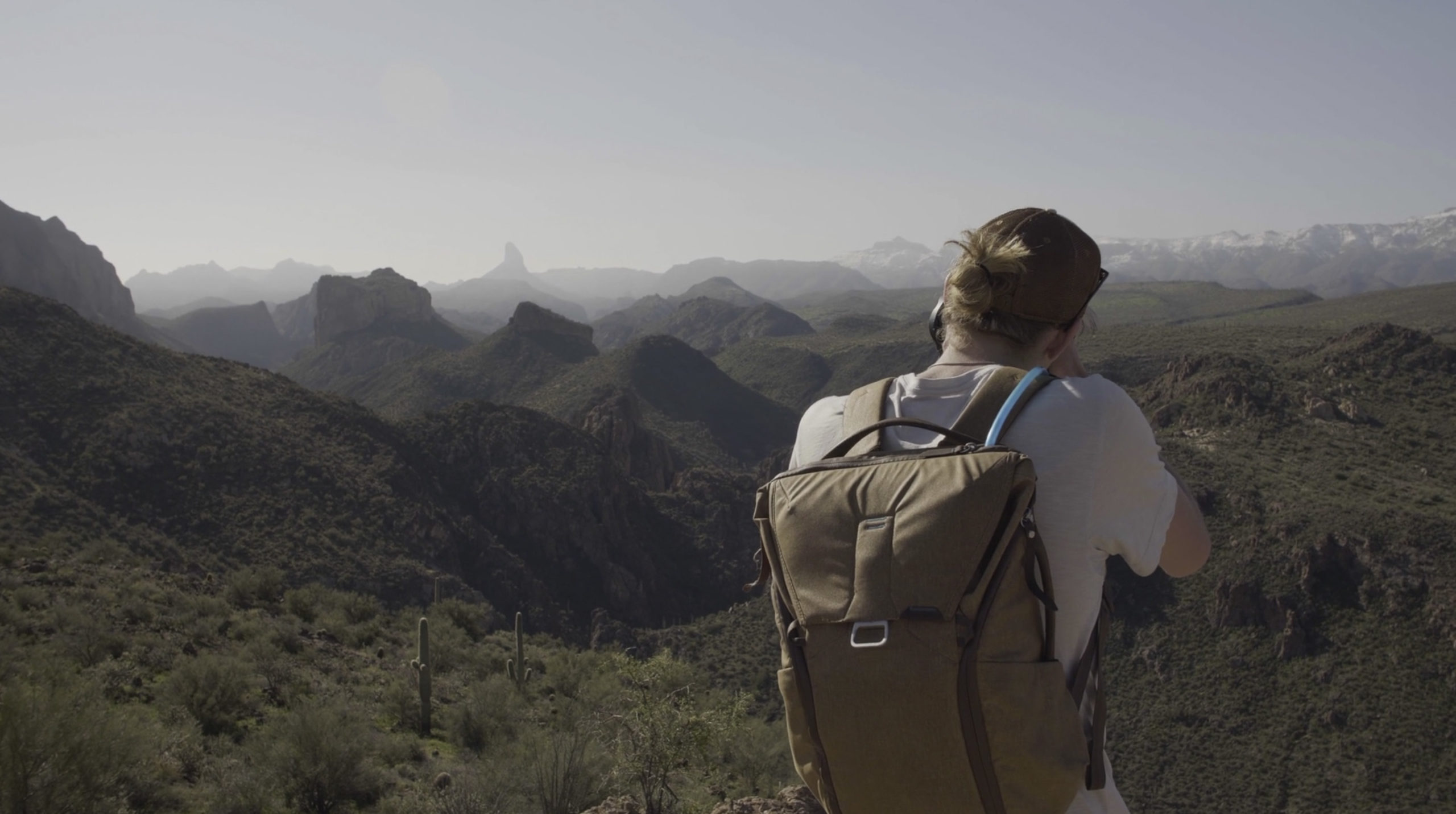 Boulder Canyon Trail
With 3 lakes, thousands of miles of trails, mountain biking, and dispersed camping opportunities the Superstition Mountains are an incredible resource for outdoor lifestyle right in the backyard of most residents of the Phoenix metro area. While it can get pretty hot in the Summer months, the Supes' are a blast in the cooler months. They're also a great place for landscape photography. On one January morning my buddy Josh was in town from the Pacific Northwest and wanted to get out on some trails. We hopped in the Explorizona Adventure Van and made the drive out into the mountains to Boulder Canyon Trail.
Boulder Canyon is one of my favorite local trails. It starts out near Canyon Lake Marina and winds itself up a long gradual ridge strewn with rocks and a great variety of desert plants. Once you top out on that first big ridge you get views in both directions. Be sure to linger for a breather or snack while taking in the view of Weaver's Needle and Battleship Mountain. From here the trail drops down into a small short saddle before rounding a few nearby hills. It stays moderately flat and can be easily navigated to the next major ridge in about 25 minutes or so. You'll know you've found the second ridge by the unique rock formations and the steep drop into the canyon in front of you. The view here is simply incredible. For the average day hike this is a good turnaround point, but the trail does continue if you're feeling up for adventure.
If you're looking for some outdoor time on the weekend and haven't hiked Boulder Canyon Trail I recommend it.

Arizona landscape photographer, Travis Neely, has been photographing the American West for more than 5 years. His landscape photography is available for purchase as fine art prints and for commercial licensing. Travis also teaches landscape photography and digital post processing through private workshops.